Black Lagoon (Season 1) Download Episode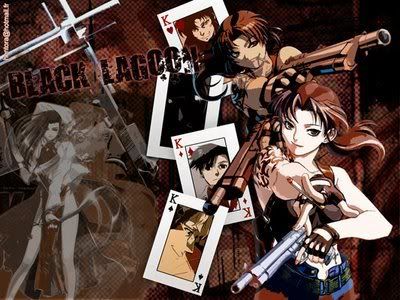 Plot Summary:
When Okajima Rokuro visits Southeast Asia carrying a top secret disk, he is kidnapped by pirates riding in the torpedo boat, Black Lagoon. Although he thought he would be rescued soon, the company actually abandons him, and sends mercenaries to retrieve the secret disk. He narrowly escapes with his life, but has nowhere to go. He gives up his name and past, and resolves to live as a member of the Black Lagoon.
if Black Lagoon (Season 1) Download are not working, please try one of the Video Mirrors.
Upload by: Slashz
Updated: June 15, 2009
You are Watching Black Lagoon (Season 1) Download only at Chia-Anime.com or Download Black Lagoon (Season 1) Download Free , Chia Anime is the best anime site! we offer High Quality Fast Loading Videos and you can also watch this episode via Mobile Streaming